Group Classes with Madeleine H
Violin
Ages 5 - 12

Central District
Madeleine H

Beginner Violin for Kids
A fun group for complete beginners wanting to get to know the violin! Students will be exposed to the basics of violin posture and technique while playing games, making new friends, and learning introductory level songs.
Fridays 4:00pm - 4:55pm
Month to month
$80.00/month Register
Violin
Ages 2 - 4

Central District
Madeleine H

MiniMeter Violin
An introduction to the violin for kids and parents! Participants will practice rhythms and songs, develop fine-motor skills and balance, and learn the basics of violin together in a fun and game-filled environment.
Saturdays 10:00am - 10:45am
Month to month
FULL
Private Lessons with Madeleine H
Piano (ages 4+), Violin (ages 5+), Viola (ages 6+)
Madeleine H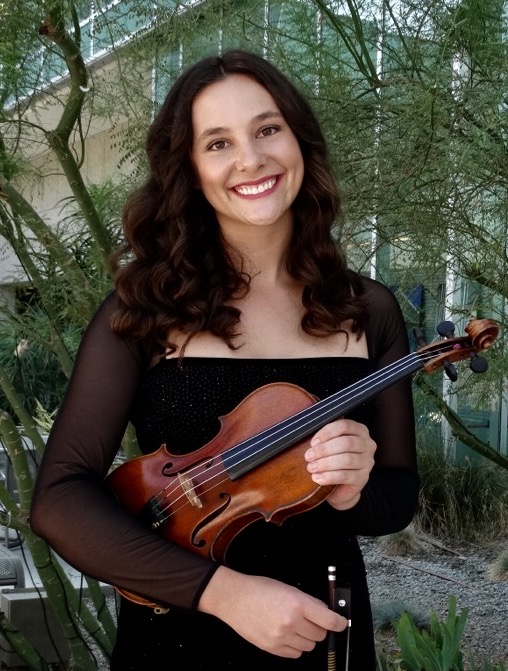 Madeleine is an avid educator, performer, and chamber musician in Seattle, Washington. Her love for diverse musical genres has led her to perform with orchestras, string quartets, jazz bands, vocal ensembles, and bluegrass groups throughout the United States, Europe, and New Zealand. As a teacher, Madeleine strives to provide students and their families with the tools needed for a successful and enjoyable experience with music. Listening, repetition, games, step-by-step skill development, and home practice training are incorporated into every lesson as students learn to build communication and social skills, attention span, and compassion. Madeleine holds a B.A. in Music from the University of Arkansas, and a M.M. in Violin Performance from California State University, Northridge.
Madeleine teaches violin, viola, and piano at Meter.
No timeslots available at the moment.